Uses fresh, recycled snow or ice to clone and multiply the snow.
Can provide snow seeding at a rate of 50 to 400 kilograms of snow per minute to mix with water and create additional snow in large quantities.
Has a snow making capacity that is far greater than any existing snow making machines – more than a thousand litres per minute.
Makes high quality snow and converts water to snow at temperatures as low as 0° celsius (wet bulb).
Small unit with low energy requirements for snow output.
Only requires a small amount of ice or snow and the Bucceri patented snow feed system to operate and to commence snow multiplication.
Competitively priced and inexpensive to operate.
Uses the patented Bucceri Multiplier Effect to clone snow (e.g. Starts with 50m³ to make 100m³ then 100m³ to make 200m³, 200m³ to 400m³, etc.)
Click here for a product comparison showing what the B4-7 is capable of on your ski fields.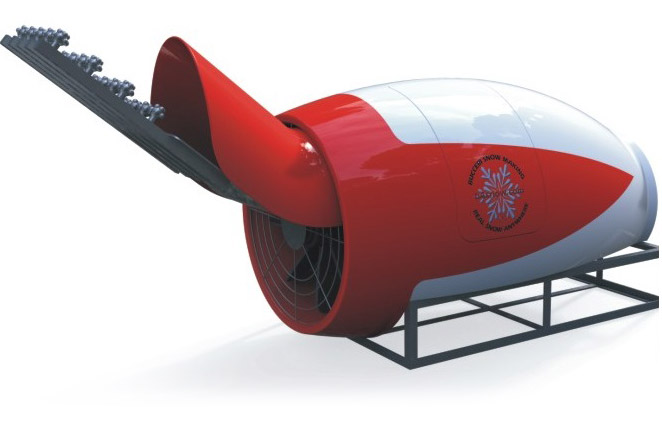 Water Spray Attachment Data