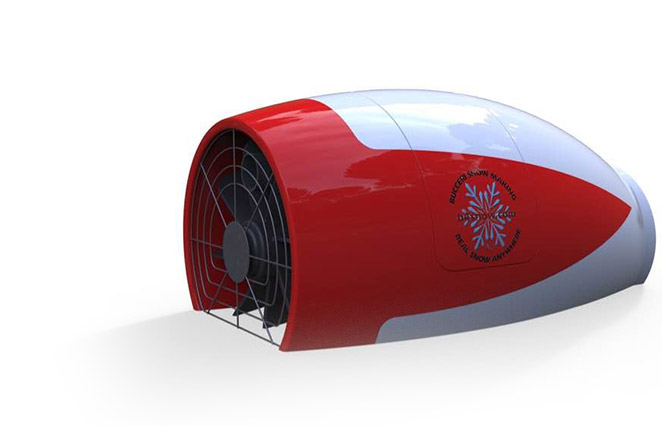 B4 All Weather Snow Maker
The Bucceri B4 Snow Maker when used with a B10 or B25 Snow Flake Machines can create snow for as little as $5 per cubic metre at any temperature. The machine can be used with all forms of ice to make high quality snow.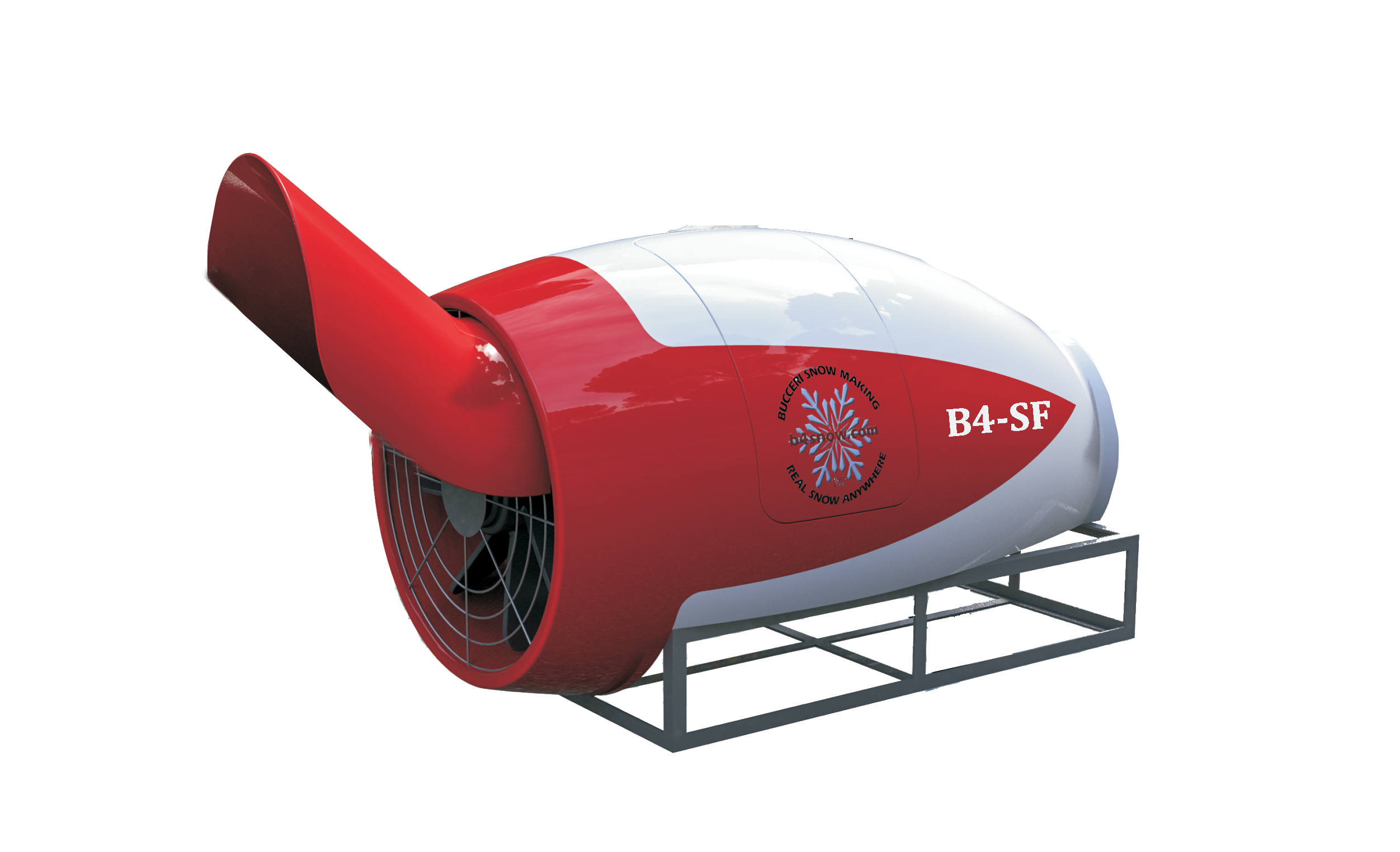 B4 -SF All Weather Snow Fall Machine
The B4-SF creates high volume real falling snow at ANY TEMPERATURE.
Requires ice to operate and can use one of our Snow Flake Ice Machines or can use ice from any source or recycled snow.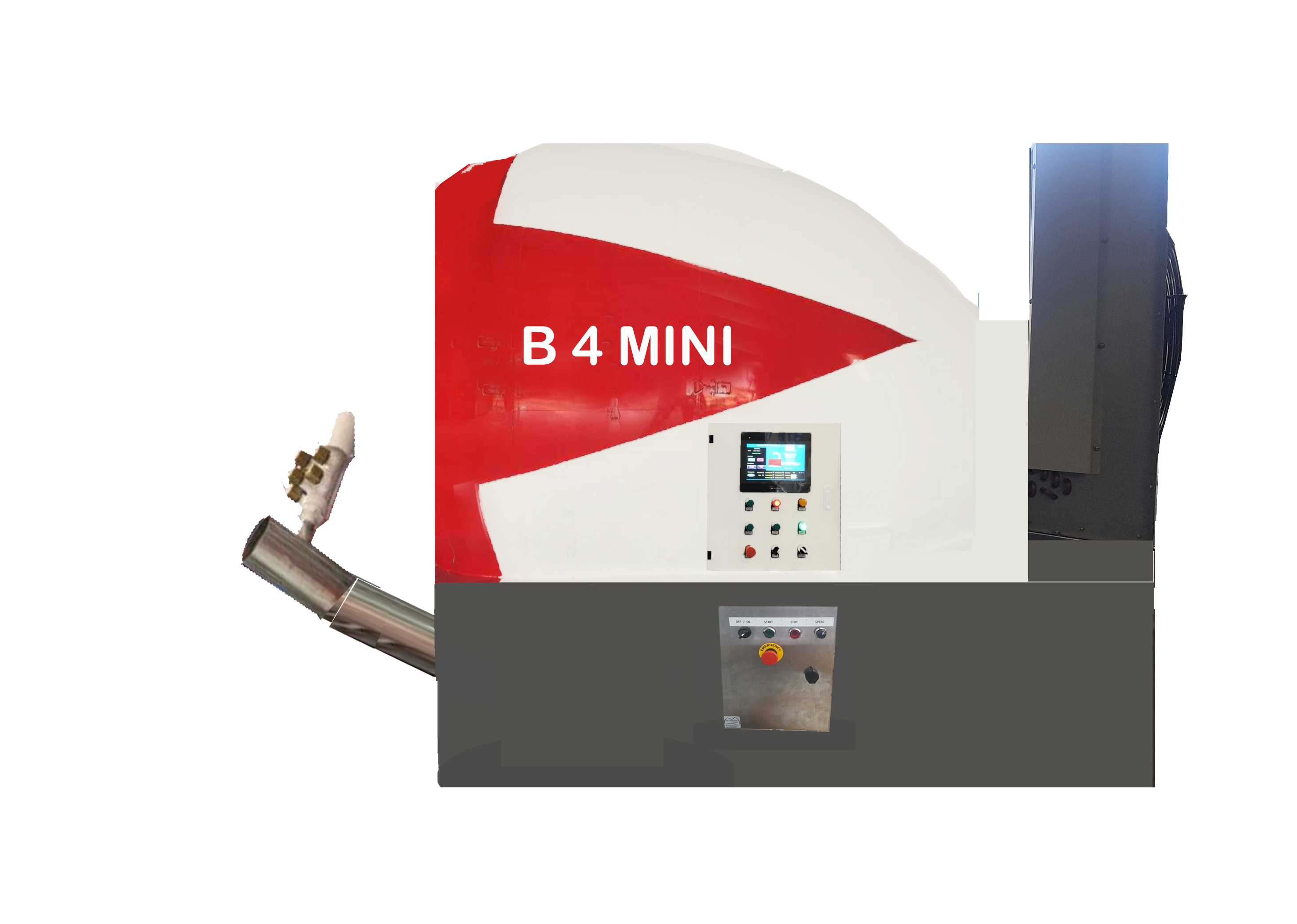 Mini B4 -Affordable All Weather Snow Fall Machine
The Mini B4 creates  real falling snow at ANY TEMPERATURE.
The Machine is fully self contained and you just need to connect to water and power to operate.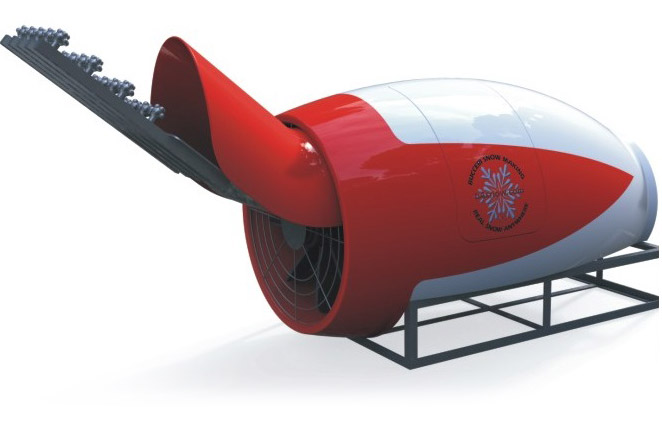 NEW!  B4-7 for Ski Resort use
Bucceri is bringing a new product to the Ski Resort market that can create, multiply and clone old snow or fresh snow made by machine or mother nature.
This is exciting new equipment that will revolutionize the ski industry. The system is being developed by Bucceri Snow Making and Sufag a worldwide specialist in snow making.
Patents pending worldwide.
Product Comparison: B4-7 vs. Fan Gun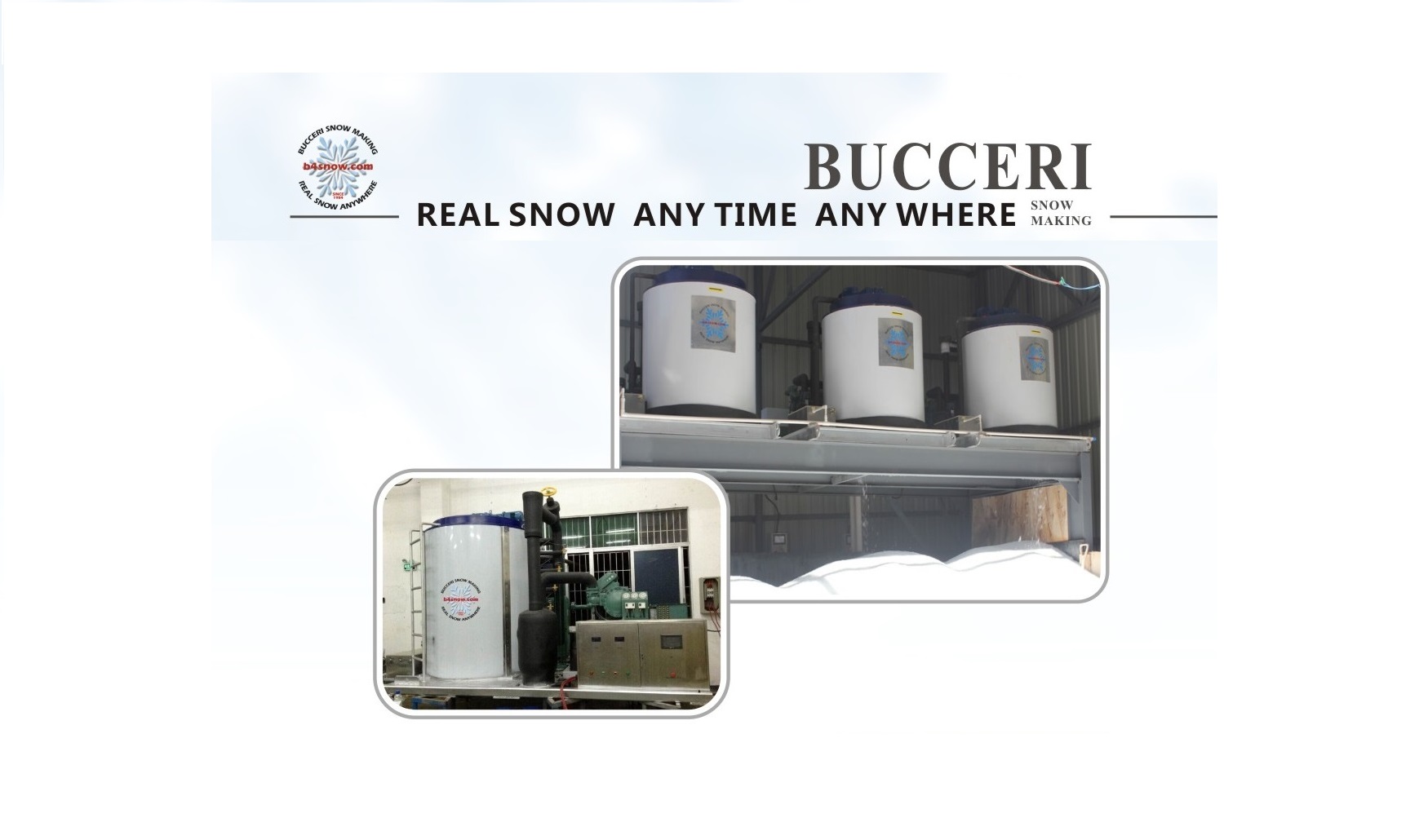 B25 High Capacity Snow Flake Ice Maker
The B25 is a High Capacity Snow Flake Ice Makers that can guarantee Snow Production at Any Temperature and is designed to be used with the B4 Snow Making System. The B25 can be shipped in a high cube container and can be operated in series with any number of identical units. The B25 will make around 28 tons (70m3) of snow flake ice per day at ski resort conditions. The B25 is also used for large city events.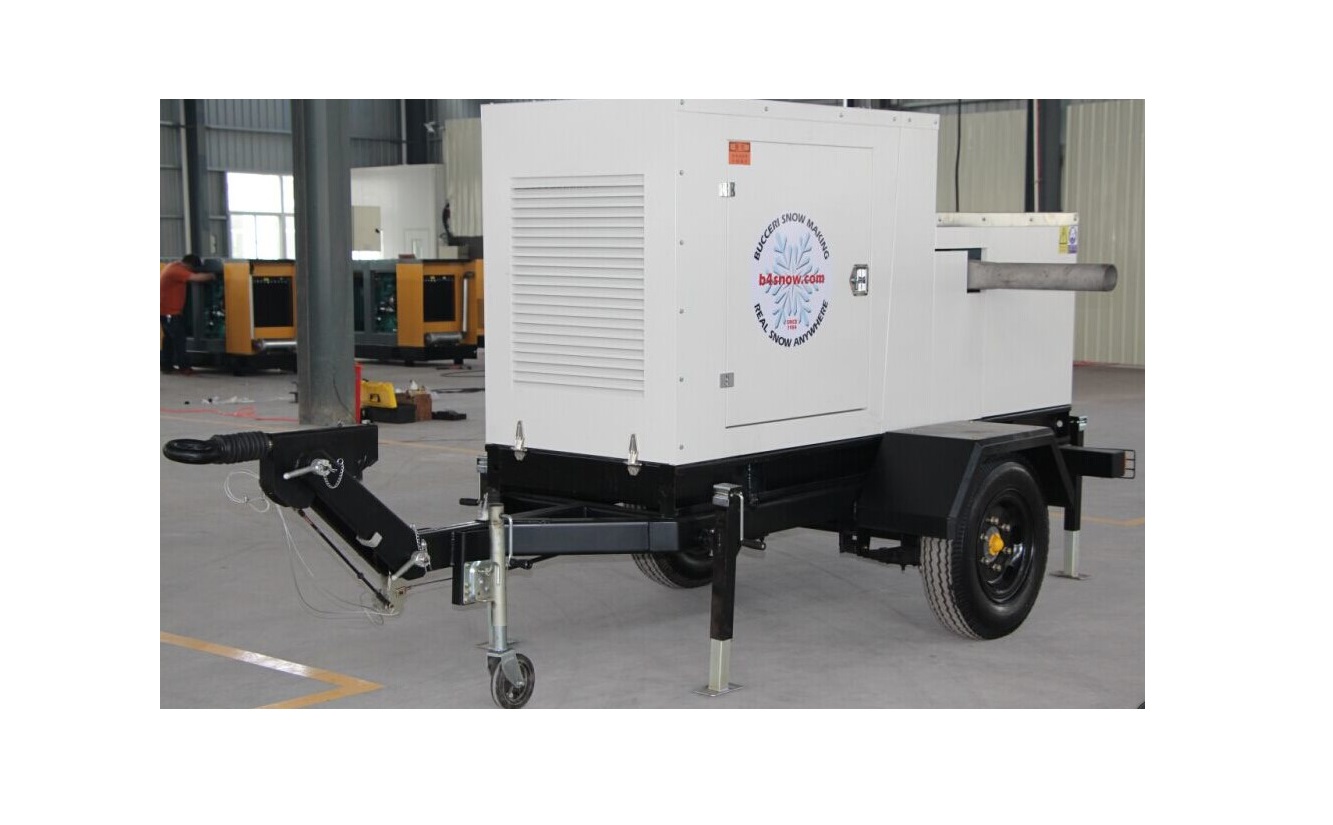 B52 High Capacity Snow Machine
The High Capacity B52 Diesel Snow Maker on a trailer is the ideal snow maker for Events.
With a maximum capacity of up to 150 cubic metres of snow per hour, this machine has never failed to deliver and has been used exclusively for large Australian Events for the past 9 years.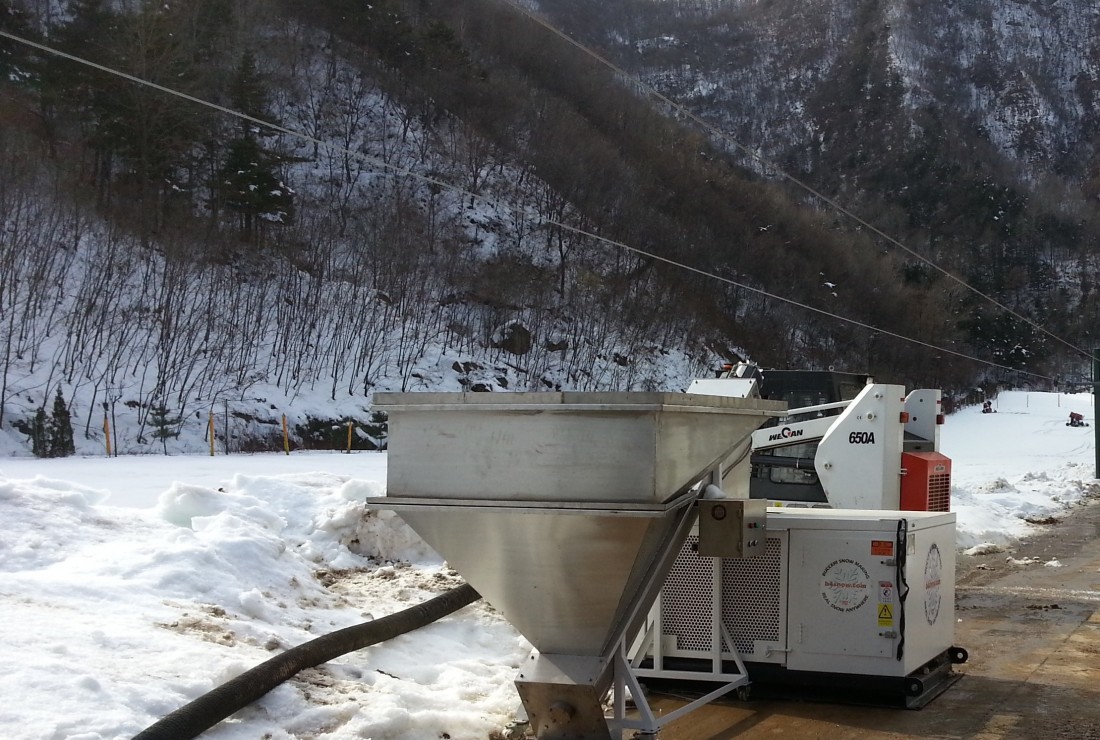 B8 High Speed Augers
We produce the B8 auger as a custom made item for use with all B4 equipment. The B8 Equipment has a variable speed drive to make the delivery of snow to the area of use as simple as possible.