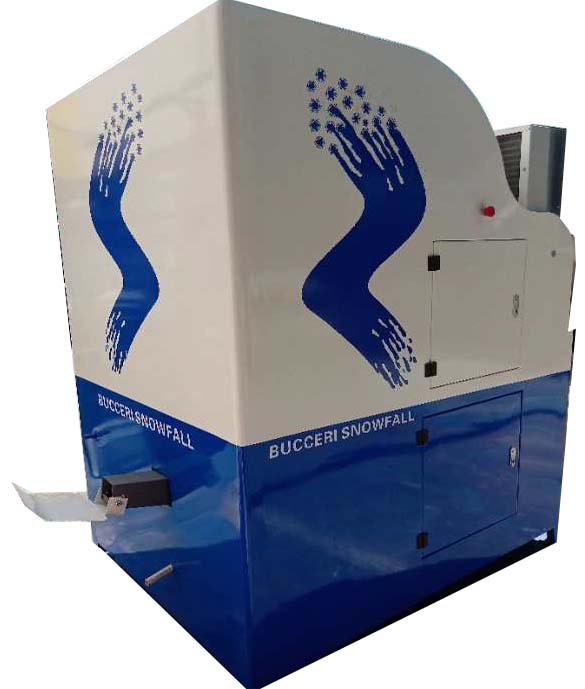 Bucceri Snowfall -Affordable All Weather Snow Fall Machine for Home or Hotel use.
The Bucceri Snowfall creates snow for snow play and real falling snow at ANY TEMPERATURE.
The Machine is fully self contained and you just need to connect to water and power to operate.
Makes 5 cubic metres of snow daily at a cost that should be no more than $20 for total power use. Plugs into a 3 phase 20amp outlet and connects to a standard water hose.
NEW PATENTED PRODUCT AT AN AFFORDABLE PRICE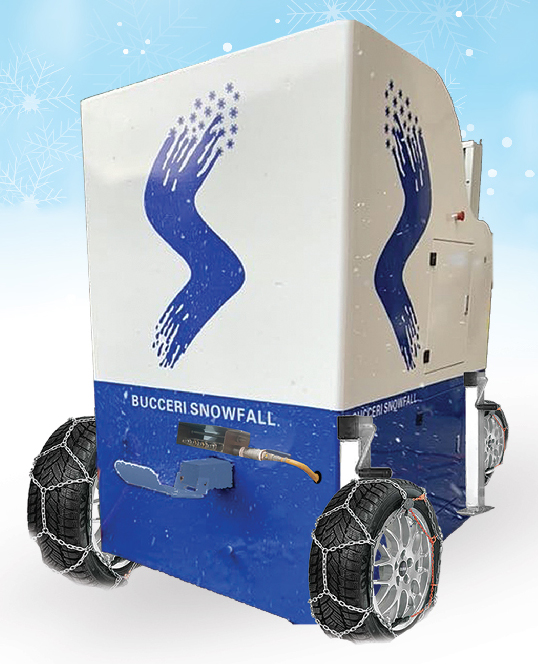 NEW!  Bucceri Snow Hybrid for Ski Resort use
A new product for the Ski Resort market that solves the Global Warming dilemna!
The machine works using the principals of a conventional  fan gun at sub freezing temperatures and can also makes snow at any plus temperatures using the principals of the Snow Factories technology that we pioneered at the turn of the century.
The first snow machine of this type that combines 2 tried and proven snow making technologies in one machine!
The Bucceri Hybrid is set to revolutionize the ski industry. The system has been developed by Bucceri Snow Making and will be for sale in 2022.
PATENTS PENDING WORLDWIDE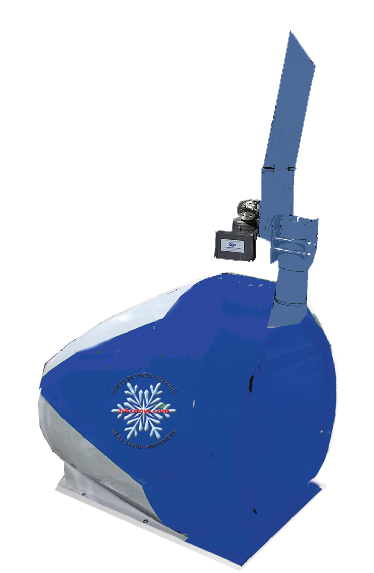 B4 All Weather Snow Maker
The Bucceri B4 Snow Machines can create snow at any temperature and are used extensively around the world today.
These powerful machines developed and manufactured by Bucceri have been sold worlwide over the past 10 years for all forms of snow making applications.
The machine can be used with all forms of ice to make high quality snow at a rate of up to 0 cubic metres of snow per hour.
The machines can be provided with Diesel or Electric motors for all types of use.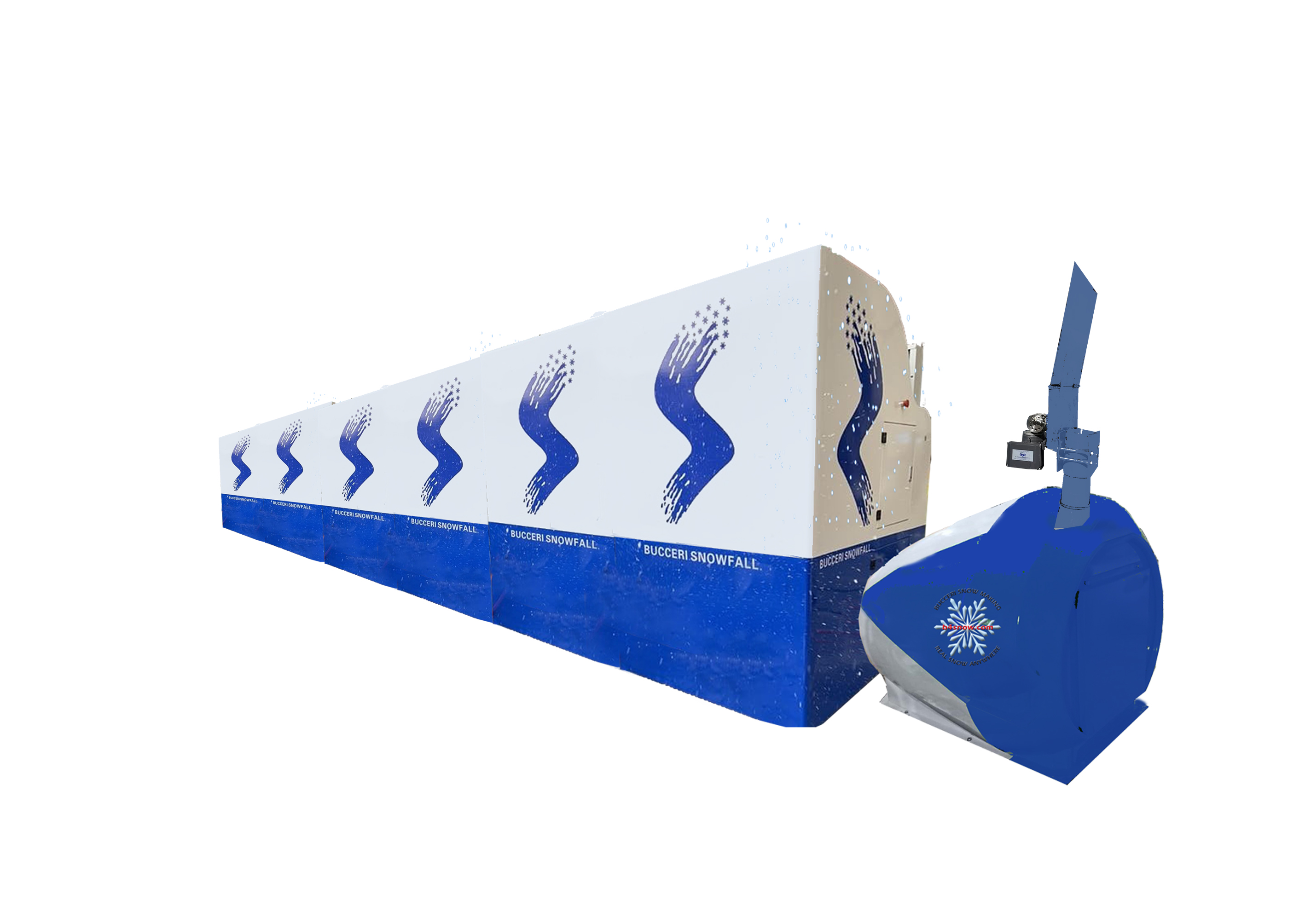 Fully Automatic Falling Snow Machines that produce real snow flakes at any capacity.
The Bucceri Snowfall PLUS can make snow at any temperature.
Just dial in the hourly snow requirements and the machine does all the work for you.
The machine was first demonstrated at the IAAPA trade show in Orlando in Nvember 2019 and are now available for sale.
The machines are fully automatic and come in a module format that can provide any amount of snow that you need. Whether it is 20 to 1000 cubic metres of fresh snow daily the SnowfallPlus is the machine for you.
The Snowfall PLUS is easy to use. Just plug and play and you are set to go.
The machine is ideal for use for major snow events, indoor ski centres and ski resorts.
PATENTS PENDING WORLDWIDE
Contact us for Technical data sheets and specifications for our snow making machines.