B4 Snow Maker Real Snow, Anywhere, Anytime!
HIGH QUALITY SNOW PRODUCTION AT ANY TEMPERATURE
The High Capacity B4 Snow Maker can make snow at any temperature
and has been used at temperatures from +40 Celsius to -20 degrees Celsius
Installed at Ski Resorts, Indoor Ski Center and used for major city events.
Guaranteed Snow for Ski Resorts and Event Operators!
Our B25 Snow Flake Ice Makers are produced with the latest technologies in Ice Making.
The Simplest and Guaranteed way to make fresh snow at Ski Resorts or Urban Venues.
Installed at 5 Ski Resorts in the past 36 months.
THE NEW B4-7 PROVIDES A NEW WAY TO MAKE SNOW
Designed for ski resort applications, the new and Patent Pending B4-7 Snow Maker can produce snow at zero degrees celsius or  below freezing temperatures just like a conventional snow making machine.
Real Falling Snow Machines
Massive amounts of Falling Snow at Any Temperature!
Ask us about our B4 – SF High Capacity Snow Fall Machine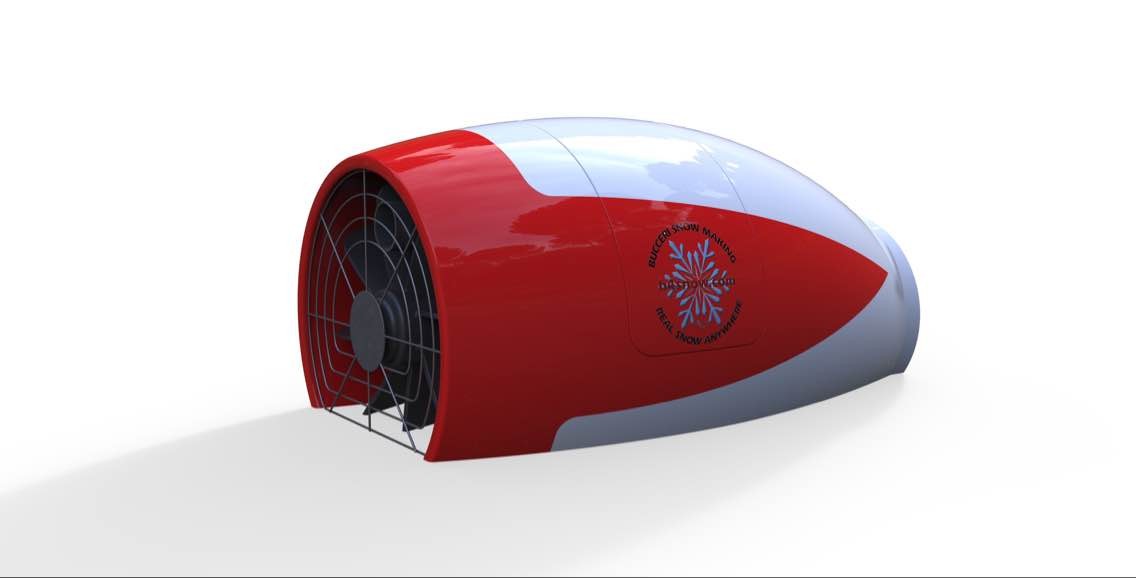 B4 All Temperature Snow Maker/ New 2019 Model Now available
The Proven High Capacity any Temperature Snow Maker is better in 2019 with exciting new features.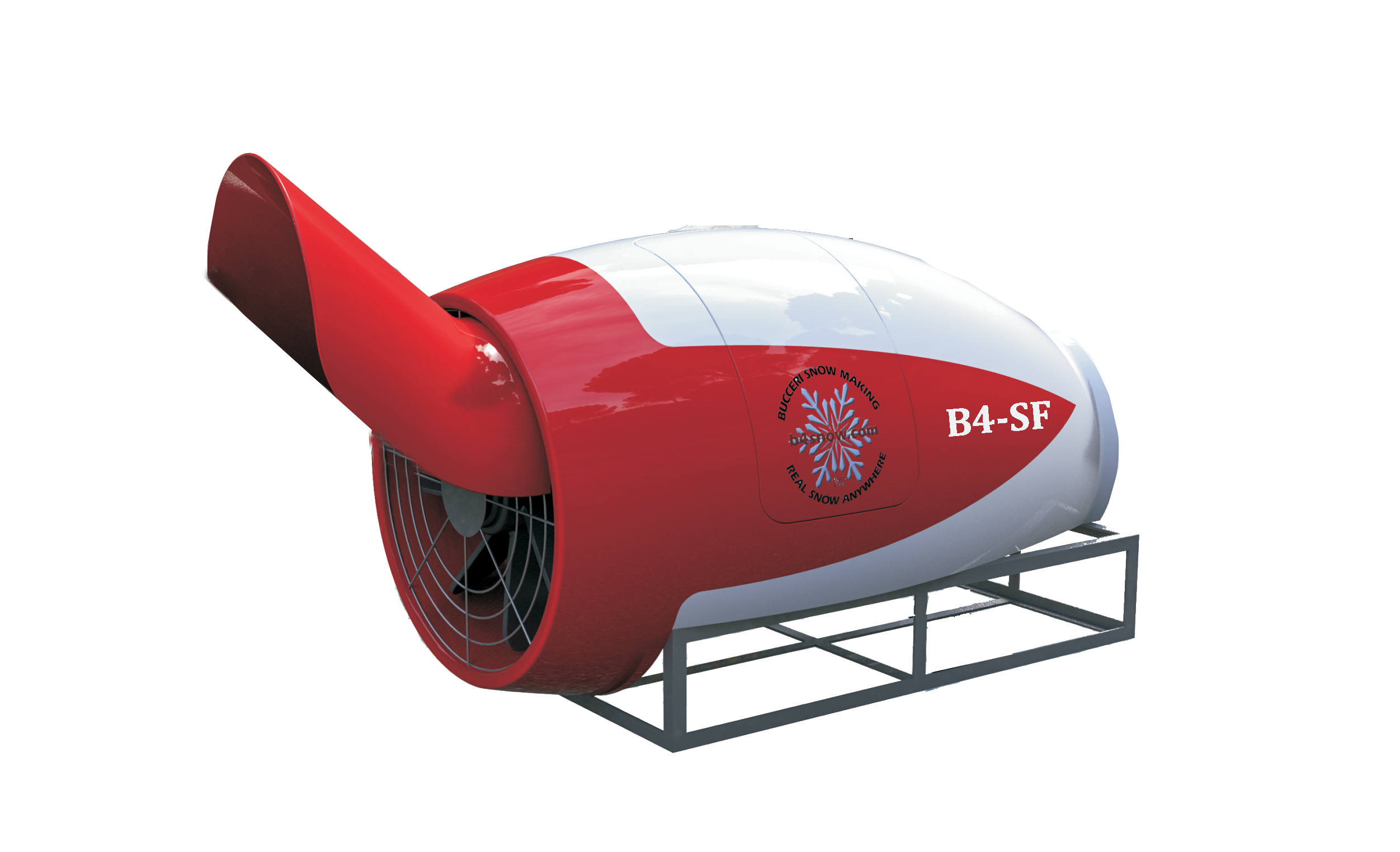 B4 Snow Fall -New 2019 Model Available Now
Provides Real Falling Snow at any temperature and perfect for Refreshing Old Snow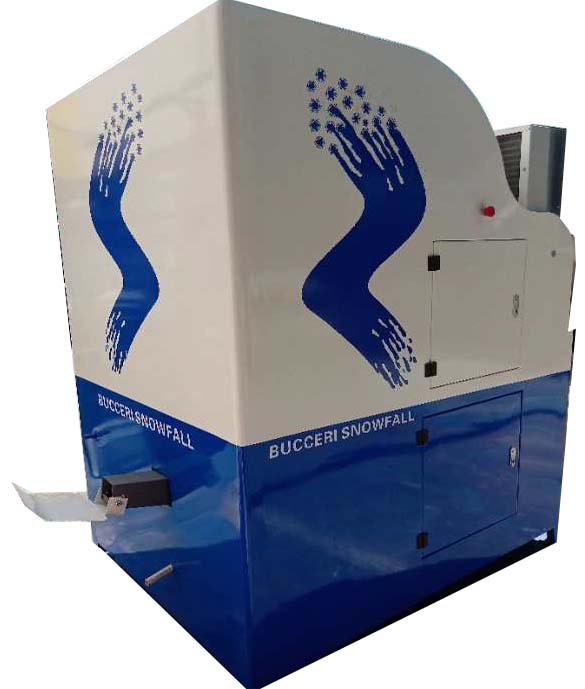 Bucceri Snow Fall
Real Snow Flake Machine for Home or Event use makes snow flakes anywhere and any temperature! Just plug in and go!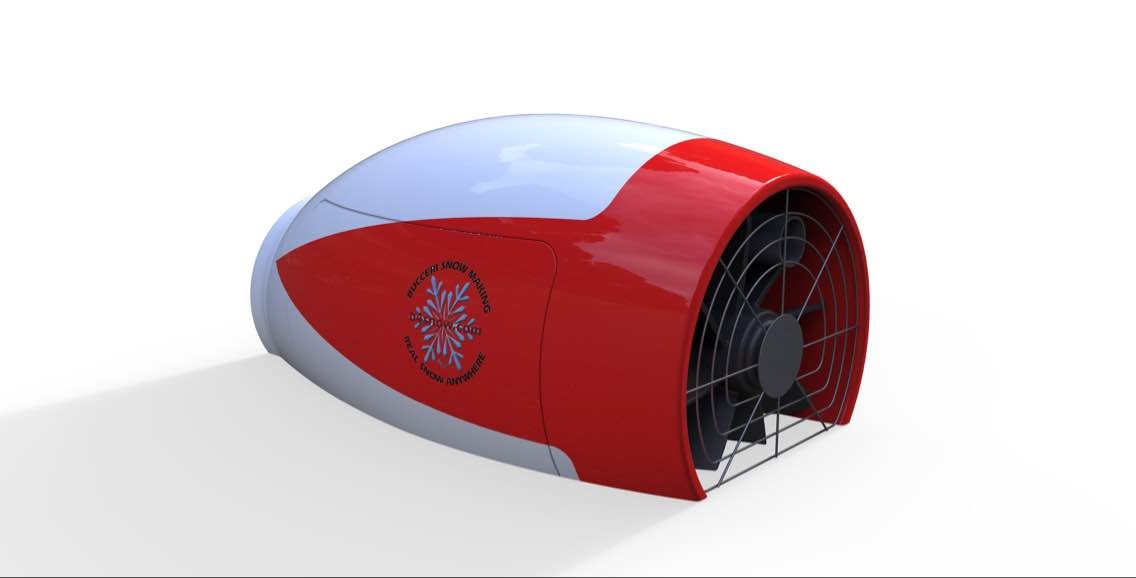 AVAILABLE THROUGH DISTRIBUTORS WORLD WIDE
BUCCERI SNOW MAKING EQUIPMENT IS AVAILABLE THROUGH DISTRIBUTORS IN ALL PARTS OF THE WORLD. GET A QUOTATION AND SEE HOW YOU CAN ENJOY THE BENEFITS OF SOME OF THE MOST ADVANCED EQUIPMENT IN SNOW MAKING.
Patents World Wide since 1984